Council Member John Doe's Web Pages
Page Navigation

Close
Council Member John Doe's Web Pages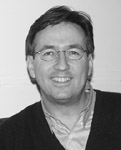 From the Office of Council Member John Doe
An important message to all Council Members!
The Cit-e-Net solution enables each Council Member to have their own individually managed web pages within the municipal web site and each Council Member can create as many pages as needed in the performance of their Council Member job.

The Cit-e-Net solution provides Council Members with the capability to quickly and easily create their own web pages to more efficiently extend their message to their constituents and the entire community. The best part is that council members don't have to know any web programming to manage their own web pages or content!

Council Members can have the capability to proactively reach out to communicate with their constituents whenever they want, every day. And each Council Member can get feedback from their constituents through their web site e-mail capability.

Use the web site as a tool to enhance your service to the public. Publish newsletters, post photographs of key events or people, display messages or highlight information that may be of special interest to your constituents or link to an archive of information that you have accumulated and displayed throughout your term.

Use the Cit-e-Net solution to reach out to your constituency to let them know how well you are working for them!